HISTORY
Founded in 2004, IDP has been a leader in Vietnam's dairy industry, researching and developing LIF products as well as its dairy farm model.
2014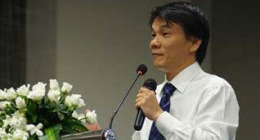 11/2014: Received USD 75 million from two major investors, VinaCapital and Daiwa Investment Corporation (Japan).
2013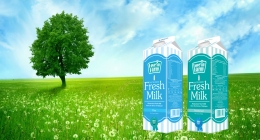 Officially launched Love'in Farm milk product lines including farm yogurt and the first 100%-fresh milk yogurt.
IDP products are recognized by Hanoi People Committee as key products of the city.
Deployed and expanded Love'in Farm farm model throughout the country, estimated to raise the total amount of dairy cows up to 50,000 with an average production of 450-500 tonnes/day.
IDP Product was awarded Europe Golden Award for Quality by Trade Leaders Club.
2010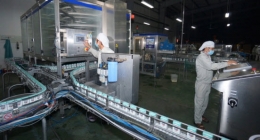 Inaugurated the second factory in Ba Vi.
2009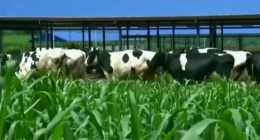 Developed Love'in Farm dairy farm with a total investment of VND 600 billion, supporting 2,500 households and 10,000 dairy cows in Ba Vi and the vicinity.
2004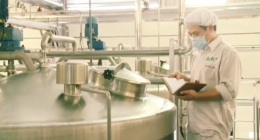 Inaugurated the first factory in Chuong My - Hanoi.
VISION
We always aim to create nutritious products with a goal to respect and preserve natural resources. We always research and apply the most innovative nutritional solutions and technologies; cooperate with leading nutrition and technology partners; seek and develop domestic and foreign ingredients divisions with natural endowment, all together to create fresh, delicious, nutritious and natural products for Vietnamese consumers.
MISSION
Social responsibility:
We strive to harmonize our company's benefit with society's well-being by actively building a sustainable living environment.
To our Employees:
Build a professional, dynamic, creative, and humanities working environment, make chance to high income and create the developed opportunities for all staffs

To our Sharehoders & Partners:
At IDP, we embrace the spirit of cooperation and commit to becoming "The number 1 companion" for our partners and shareholders, constantly adding values to attractive long term investments.

To the Maket:
Provide products with international quality and suitable for Vietnamese. Apply advanced technology in collaboration with natural nutritional solutions to satisfy the nutritional needs of customers